ROOF REPLACEMENT
ALTERNATIVE.
SAVE THOUSANDS.
Roof Maxx is a safe, easy, proven and affordable alternative to a complicated, expensive and life-disrupting asphalt roof replacement.
ROOF REPLACEMENT
ALTERNATIVE.
SAVE THOUSANDS.
Roof Maxx is a safe, easy, proven and affordable alternative to a complicated, expensive and life-disrupting asphalt roof replacement.
"9/10 Roofs can be saved by RoofMaxx."
Roof Maxx Benefits
Asphalt shingles aren't what they used to be. In fact, they include less asphalt than they once did, so they dry out and fail faster than ever before. Fortunately, Roof Maxx's revolutionary new technology uses natural plant based bio-oil to restore shingles' flexibility and instantly add five years of life to a roof. With three treatments possible, once every five years, Roof Maxx adds up to 15 years of added life to your asphalt roof.
Pricing
Roof Maxx provides a cost-effective solution to your roofing needs, on average, our pricing will save you up to 80% compared to the cost of a roof replacement. Because every roof is unique, pricing for a Roof Maxx treatment can vary depending on the size and condition of the roof. That's why we encourage potential customers to fill out our "Get Free Estimate" form to schedule an assessment and receive an exact quote.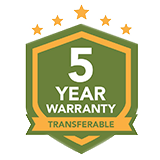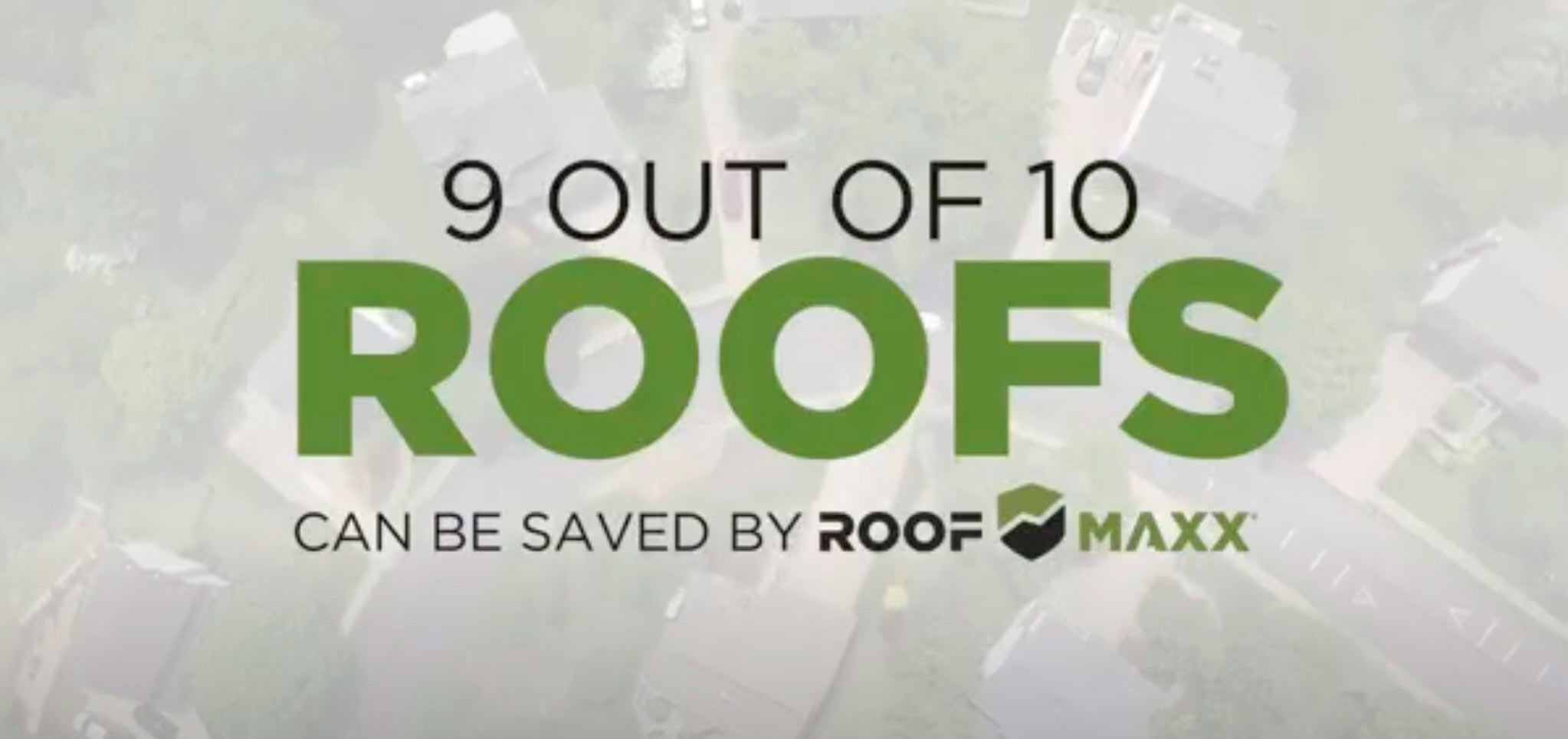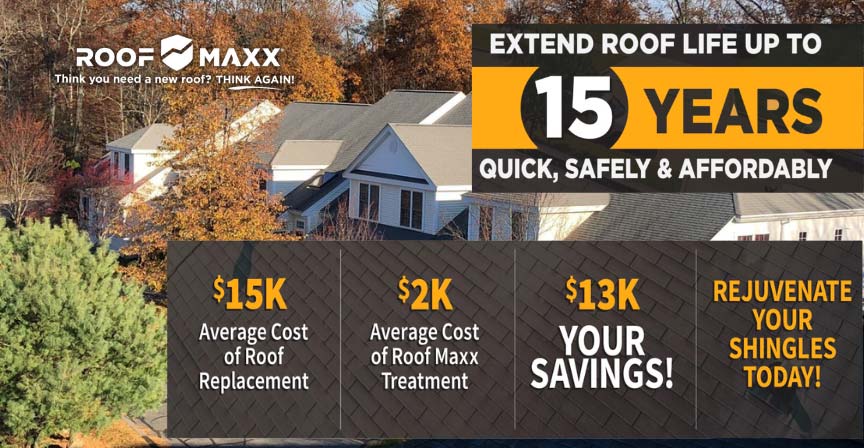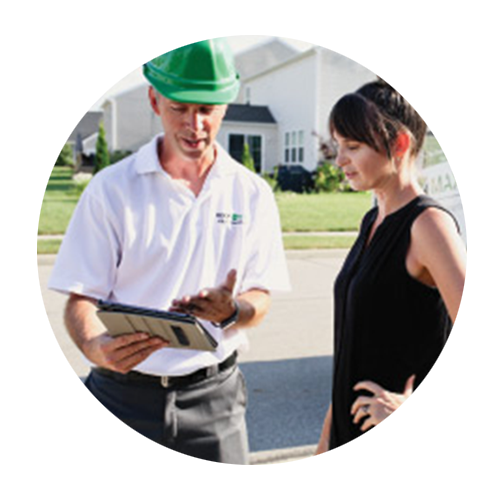 WE'LL ASSESS YOUR ROOF.
And decide if it's a good candidate for Roof Maxx. If it is, we'll make an appointment to apply it. If it's not, we'll let you know why and whether we've discovered leaks or other major issues that need repairing.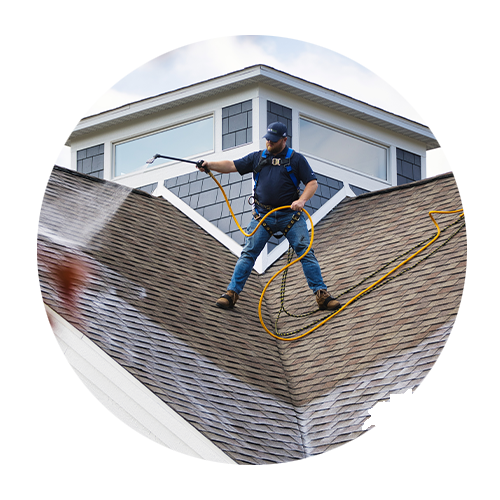 WE'LL APPLY ROOF MAXX.
During our appointment, we'll perform a roof tune-up and then apply Roof Maxx. The whole process usually takes a couple of hours max.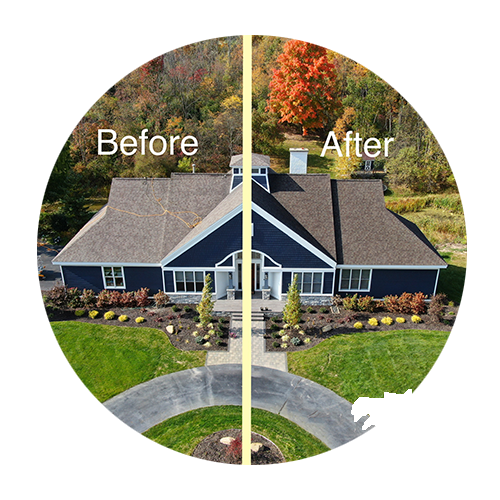 FIVE YEARS. GUARANTEED.
Our rejuvenating oil will restore your shingles' flexibility and waterproofing for five years, ensuring maximum property protection. And our warranty is transferable if you end up moving within that time.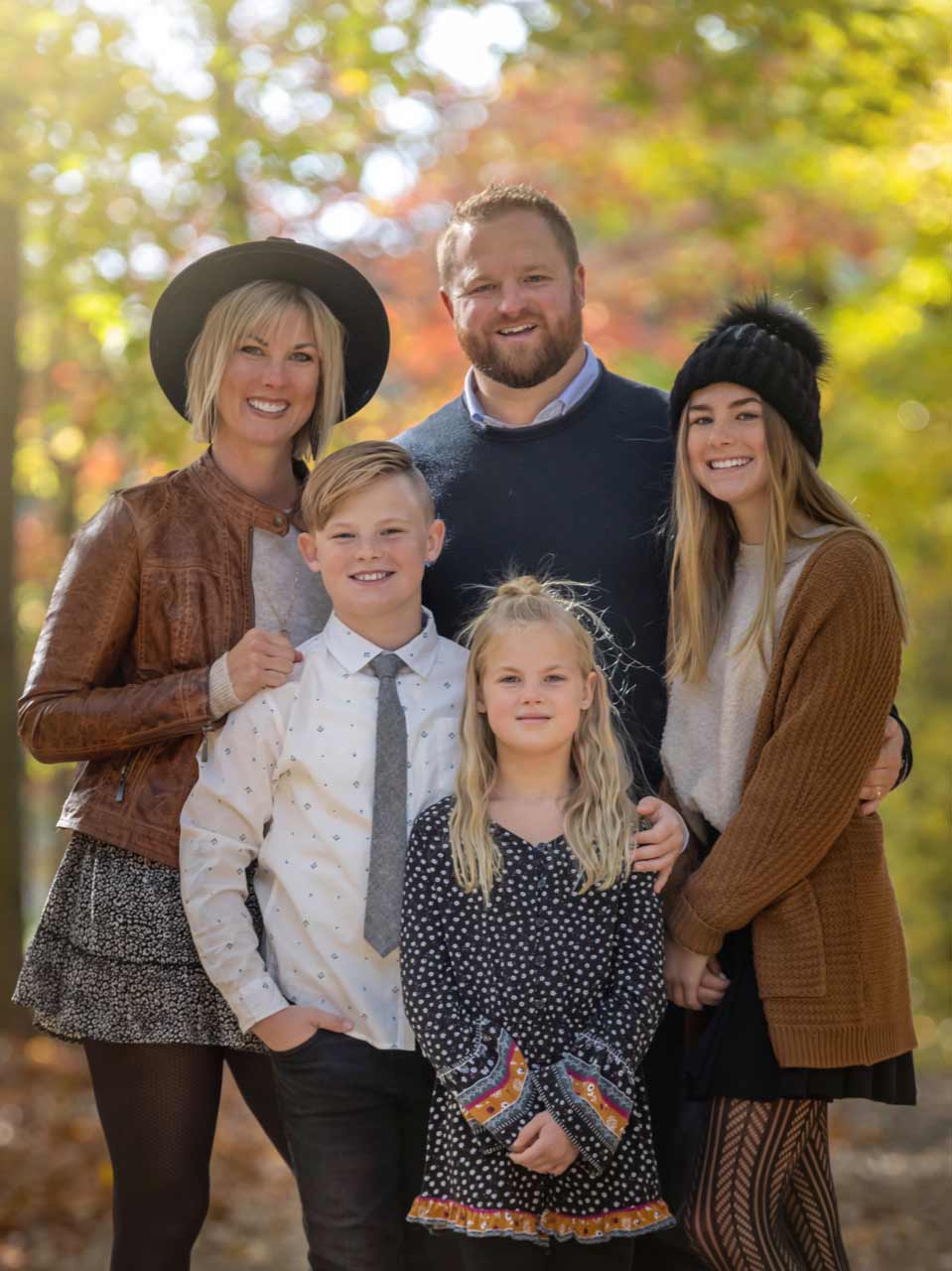 Proudly serving all of West Michigan area including but not limited to Ada, Cascade, Grand Rapids, Forest Hills, Rockford, Caledonia, Cedar Springs, Greenville, Lowell, middleville, Plainfield, and the Lakeshore and Belding Areas. 
We Love Saving Roofs in West Michigan!
My name is Nate Versluis. My wife Emily and I are a husband and wife team born and raised in the Cascade/Ada area. We value family and community, and are proud to raise our three children here. As small business owners, we understand the importance of providing for our family in a rewarding way, and we're grateful to have found a business that allows us to do so while working together as a team.
Our journey as entrepreneurs includes several ventures, but we are now proud owners and managers of a self-storage facility in Hastings. As we were in need of a roof replacement, we came across Roof Maxx – a product that caught our attention for its ability to extend the life of a roof without needing a complete replacement.
Our experience with the product was so positive that we decided to become dealers for Roof Maxx. The treatment not only saved us money and hassle, but it also gave us an extra five years or more out of our roof.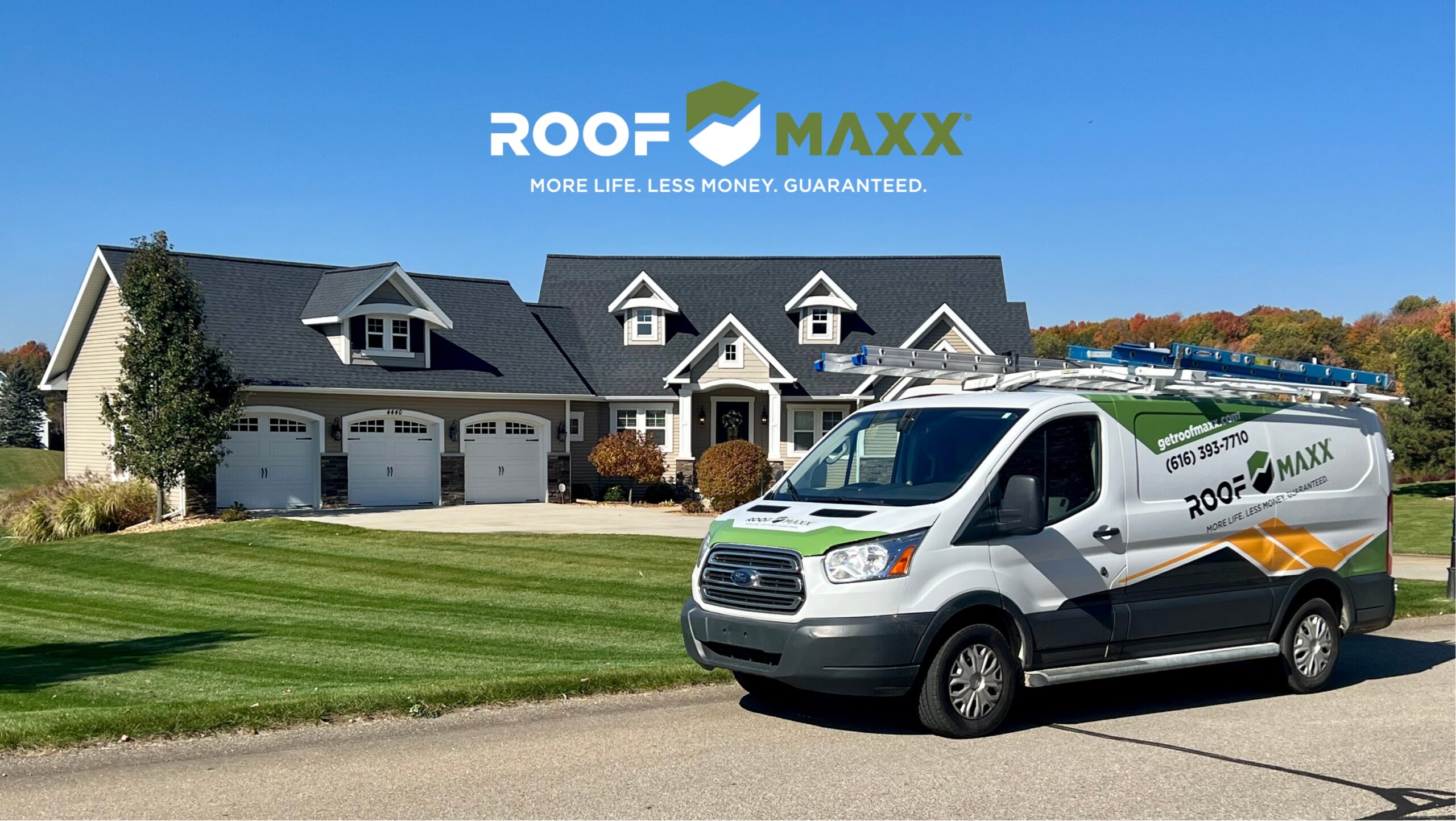 Roofing makes up
10%
of construction waste in landfills
And creates
13.5 million
tons of waste annually
Good thing Roof Maxx costs just
20-25%
of a roof replacement
And can extend a roof's life by
5 years
with each application
Make that
15 years
with applications every five years
How do I know if my roof is ready for Roof Maxx?
Asphalt shingles contain small, sand-like pebbles that stick together when shingles natural oils are intact. Once those oils start to dry out with age, you may see the granules flaking off in your gutters or downspouts. You might also notice black stains and streaks or shingles cracking, breaking, and curling. Since each roof is different, one of our technicians will perform a free inspection to tell if Roof Maxx can help you.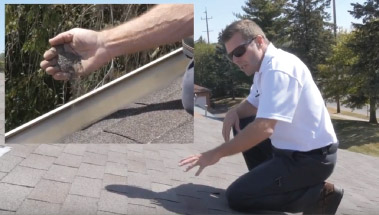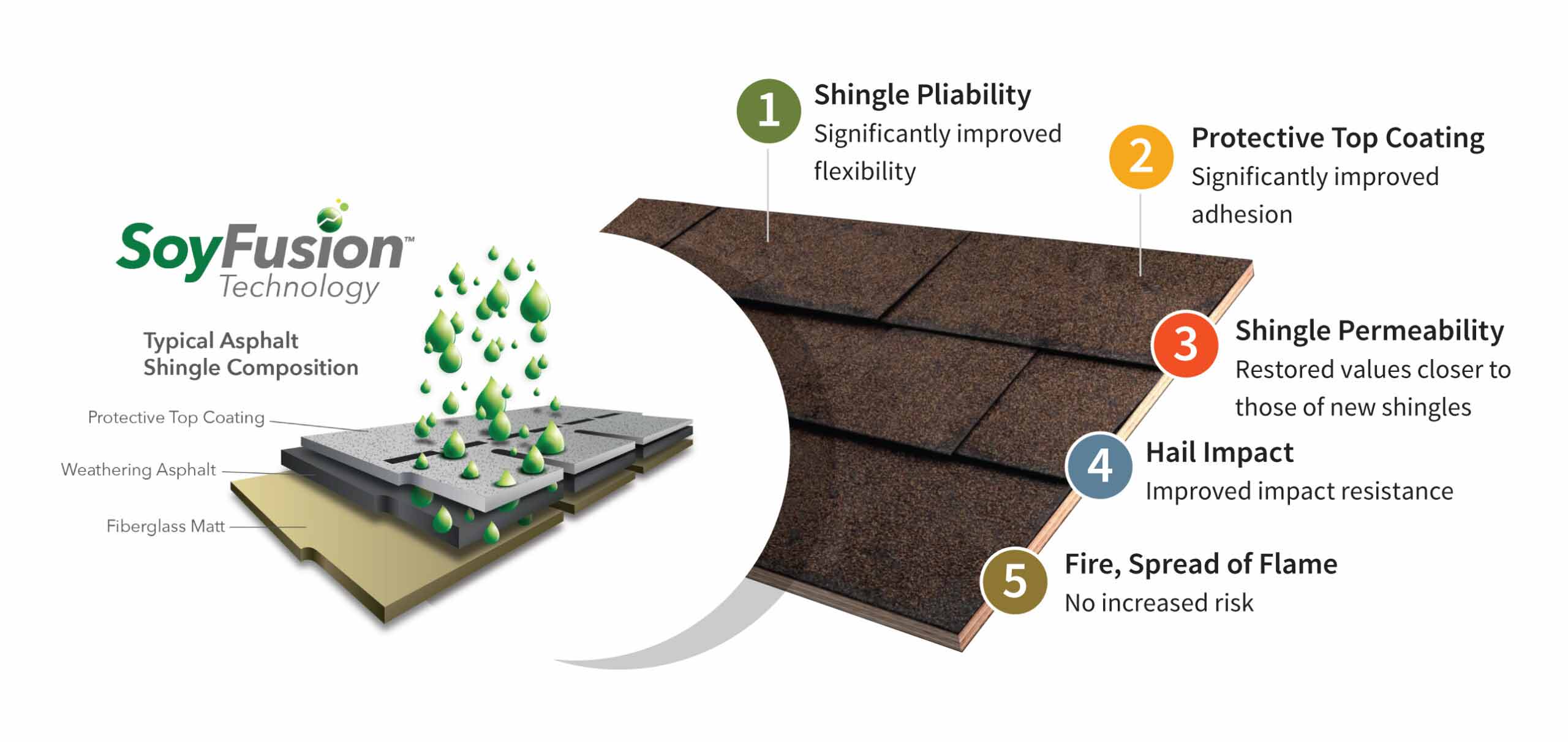 Roof Maxx Protects Your Entire Home
Roof Maxx Protects Your Entire Home
From roof to foundation, the damage caused by an old leaky roof can be devastating for your home. With Roof Maxx, you get new roof protection without the high cost and hassles of a life-disrupting replacement.
Roof Replacement Is A Messy Expensive Hassle
OLD WAY: Roof replacement is a messy, expensive hassle now costing $15,000 to $20,000 or more. With Roof Maxx, you can avoid the hassles and high cost of a replacement with a less expensive asphalt shingle roof rejuvenation.
NEW WAY: At savings of about 80% over replacement, a Roof Maxx roof rejuvenation treatment is guaranteed to strengthen and extend the life of your roof by five years per treatment. With repeated treatments every five years, you can extend the life of your roof up to 15 years.




What is Roof Maxx?
A roof replacement alternative that can save you thousands!
Still have questions and want to take a deeper look? How long has this product been around? who started Roof Maxx? What are they all about?
Watch this video and you will get a clear picture of what Roof Maxx is all about and see why it's the perfect solution to protect and preserve your roof.
OVER 2,000,000 SQUARE FEET APPLIED EVERY MONTH!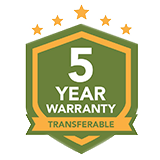 Five Year Transferable Warranty
With our five-year, transferable warranty, you'll enjoy the peace of mind that your roof and entire home are protected.